Por Luis Alberto González
Sí, Ud. está leyendo bien.Es que en algunos casos el ruido mediático que le hacen a los discos es mucho más de lo que sale disparado en las bocinas (¿Fear of Men?) mucho rollo conceptual y de hueva

(¿Steve Wilson, Pink Floyd?) y más colaboraciones pendejonas que sólo sirven para inflar el disco un ratito y después mandarlo a la fregada…
Con ustedes una divertida guía de discos y agrupaciones de las cuales NO queremos saber en este 2015.*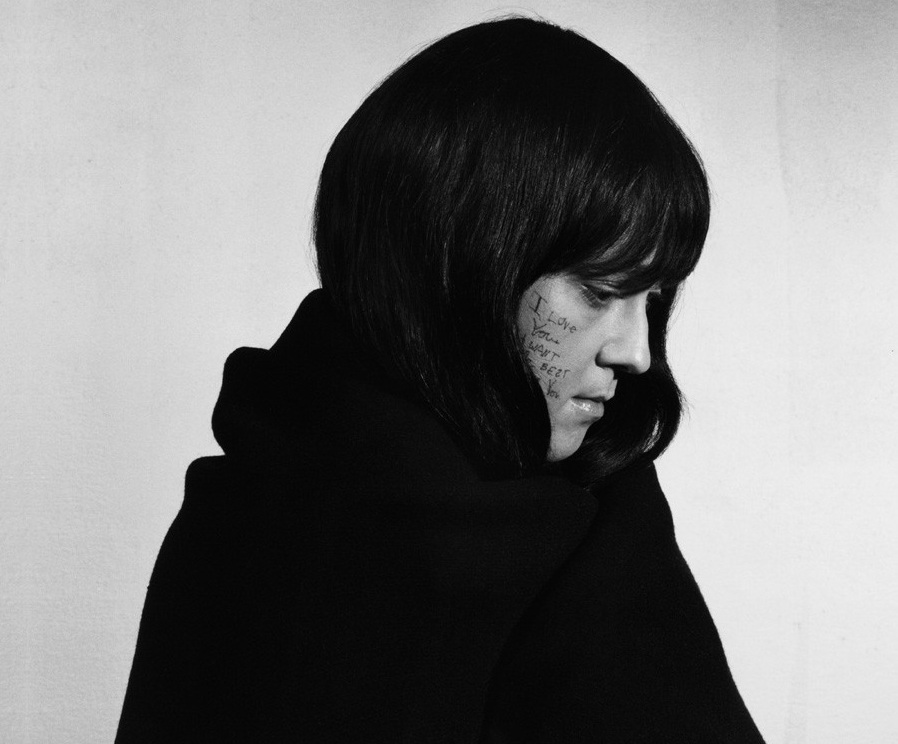 Antony and the Johnsons:
Todo aquel que dice que le gusta Antony Egarty ¡MIENTE! es un suplicio oír su voz melodramática y la verdad otro disquito con portada robada de Andy Warhol sería algo desesperante y aguevante.

Guns and Roses: Lo que esperamos es que anuncien un

Chinese Democracy pt 2

y se tarden un chingo de tiempo porque ellos se quedaron en el siglo XX y esto señores,

es el siglo XXI.
Pj Harvey
:
Mi flaca adorada saca disco este 2015, ya no existe la furia de Ride of Me, ni Dry ni la densura de Dance hall at the louse point, sus últimos discos son una mezcla rara y fantasmagórica de Kate Bush y Bjork, veremos que entrega mi Vitola inglesa.
Frank Ocean, Kendrick Lammar
: como que estos hip-hoperos ya son más finos y no se ve en ellos la rabia y la furia de un

NWA

o

WuTang Clan; Tupac

los ampare.
Kanye West
: El rapero más inflado del firmamento musical.Con
tremendo viejón
ya mejor debería de retirarse por que agarrar un pedacito de una rola, un

sampleo de otra, invitar a

Paul Mc Cartney

a hacer coritos no es hacer música. Luego la gente no tiene puta idea de quién es Macca… porfavor ¡ya callen a

Kanye Egowest!
Metallica
: Caso perdido después de la furia de

St Anger

y su batería que suena a tinas de agua, el curioso experimento con el finado

Lou Reed, las giras monstruosas que -eso sí- les dejan un chingo de lana. En su momento fue una bestia hiriente y sangrante pero ahora, al lado de

Rammstein

,

Pallbearer o Deafheaven

(bueno, hasta

Pharmakon)Metallica suena bien

soft.
Mumford and Sons
: Y estos güeyes ¿quiénes son?

Muse: A esta banda la perdimos desde el Black holes and revelations; su afán de ser Queen versión siglo XXI está chido,peeero ya tuvimos al verdadero Queen. Mejor será que opten por volver a un formato clásico de bajo,batería, distor y guitarra porque dudo que siendo sinfónicos logren cosechar muchos más aplausos de la crítica.
Bjork
: Mi reina adorada.Parece ser que su colaboración con

Arca

le dará un aire fresco y renovado, que sumado a su ímpetu de islandesa resultará en un

twist

a su carrera porque la chaparrita ahora está más maravillada por el

Reactable

y las

apps

alucinantes que por la propia música.
Radiohead
: Después del estrepitoso fracaso con la crítica de su disco

King of Limbs, Yorke y Cía no se pueden quedar callados,

Atoms for peace

estuvo bueno pero no deja de ser una colección de sus b-sides tocados por una banda alterna. Que

Yorke quiera ser solista se entiende y su coraje con

Spotify… ok, ok; amamos a

Radiohead

pero, a riesgo de sonar viejito y senil: ¡que vuelvan las guitarras, los ritmos densos y enervantes de

Ok Computer, Kid A

o la hermosura de

TheBends!, si van a sacar

KOL pt 2

olvídense, para eso tenemos a

Clinic o The Delgados

(¿todavía existen?)
DIIV
: Esta banda pitera que hace más énfasis en su vida de anti rockstars va a terminar en un bote de basura muy pronto, que sigan mejor echando cotorreo en 4chan.
The Dead Weather
: Kanye

es

al hip hop lo que

Jack White

es

al rock: puro

egotrip, puro

yolaspuedoy una gran dosis de melapelan.

Alisson Mosshart

es una diosa y no tiene por que soportar al pálido de Detroit. Esperemos algo bueno, si no,

a la burger.
My Morning Jacket, Band of Horses, Steven Wilson:
¿
3 bandas? sí, ¡todas de hueeeeva total! ya mejor deberían retirarse y cuidar ganado o algo así de productivo. Les están apartando un lugarcito a los

FleetFoxes, alt folk de zzz que no tardan en unírseles.
Beach House
: Después del finísimopop art de

Bloom

(su disco anterior) de este dueto se puede esperar una obra superior o algo retrógrada; esperamos lo primero porque si no, esto será muy triste.
Will Butler
: ¿A qué sonará el disco solista del hermano del frontman

de

ArcadeFire? a lo mismo pero con menos huevos. (gracias a Arturoyosoy por la observación :*)
Sleater Kinney
: Estas veteranas del rock

indie

y

garage

vuelven por sus fueros, ya demostraron de que están hechas, que están curtidas y sólo esperamos que su nuevo disco no sea llamarada de petate. No pedimos un All hands on the band one

pero algo con decoro no es mucho pedir.
The Decemberists:
¿
En qué momento los

Decembristas me aburrieron? No lo sé, pero siento que entre tanto rollo conceptual hasta ellos mismos ya se perdieron pegándole mucho a la mamada. Su participación en Los Simpson fue ¡meh!
Black Sabbath: ¿Otro disco de

Black Sabbath?

Ya se le está vaciando el arca a Mr.Ozzy? Él era la imagen PERO Dio era el bueno.
David Gilmour:
Si el disco casi instrumental de

Pink Floyd

fue un perfecto antídoto para el insomnio y en ese estaban involucrados

Wright y Mason, no séqué esperar de Mr D y su nuevo disco solista. Estaré con una almohada, una cobija y un tecito y los ojos bien abiertos esperándolo.
Grimes
: Se sabe por los tuits de

Claire Boucher

que este nuevo disco sonará mas

glam

y guitarrero, la obra de arte que es

Visions

se elevará más si este disco es un rotundo fracaso.
James Blake
: Siento que este chavo está un poco sobrevalorado aunque igual estoy juzgándolo; su música lenta e introspectiva puede gustarle a muchos así que habrá que ver qué presenta este 2015.
Savages
: Las heroínas del post punk femenino están terminando su nuevo disco. Hay de dos sopas: una maravilla o que

PINS

o

Tourists

les quiten el trono.
New Order
:

Ian Curtis

revuélcate en tu tumba ¡porfavor!