No es tan difícil, de hecho si le preguntamos a cualquiera que enliste sus discos te los va a decir sin chistar, al fin es mas fácil que poner una lista fastidiosa de libros que nos han marcado (por cierto, el libro que ha marcado mi vida es sin lugar a dudas Tokio Blues del Murakami, nada que el Laberinto de la Soledad o el Aleph o Rayuela, mucho menos el Cantar del Mio Cid o el Quijote)
10 discos bestiales que cuando los escuché me dejaron el cerebro en blanco, 10 discos que han dejado una huella imborrable en un servidor, 10 discos que pueden ir de la alegría a la soledad y de ahí a la melancolía y a la furia, 10 discos experimentales, pop, rockeros, progres etc. para volar cabezas, diez discos que pueden parecerle a uno de gueva pero para mi son perlas que han perdurado hasta este 2016.
10.- Selah Sue / Alone: No es el disco más experimental del mundo pero es un disco escrito con garra, intensidad y feeling , el segundo disco de esta cantante sueca es un conglomerado de funk, soul, electrónica, folk, rock acústico y hip hop que se da el lujo de entregar unas perlas poperas que ya quisieran Rihanna, Katy Perry y cualquier cantante de pop comercial, un disco pulido y finísimo y a la vez transgresor del género, rehuye de eso que engloban como millenial hoop y al mismo tiempo tiene una finísima capa de cachondería que la emparenta con divas como la hermosa Lorde o Lapsley, una verdadera lástima que esta intérprete sea poco conocida en nuestro país.
09.-Hombre Sintetizador / Zurdok: Cuando apareció este disco en 1999 y entró a mis oídos fue la sensación y loquera, al fin había una banda que se clavaba en la textura, una banda que no tenía que decir "Yoh yoh!" a ritmo de hip hop, un disco inspirado, un disco conceptual emergido de la tierra de la machaca y las montañas, un disco que le ponía veladoras a la Revolución 9 de los Beatles y a las canciones indies de la radio colegial gringa, un disco totalmente único en el llamado "rockcito" mexicano.
08.- Aquamosh / Plastilina Mosh: La obra maestra del rock pop de collage regio que no pensabas que era hecha por un dueto de enfants terribles adictos a MTV gringo, producido por compinches de Beck Hansen, los weyes de Sukia, Café Tacvba y Jason Roberts, este caleidoscópico disco habla de una necesidad por recurrir a diferentes ritmos e idiomas para comunicar una idea mas universal y no ser el mismo "rock mexicano" que se manejó en la década de los noventa, si muchas bandas mexicanas adoptaron como estandarte a Soda Stereo o Caifanes como los Plastilina Mosh amalgamaron algo tan en apariencia lejano como el jazz, la electrónica, el lounge, la música brasileña y además lo arroparon con hartas dosis de buen humor, algo de lo que carecían precisamente muchas bandas de esa época (salvo Molotov).
07.- Tender Buttons / Broadcast: el último disco de una banda que supo ponerle veladoras a Stereolab, The Gentle People, el postrock noventero y la elegancia de Slowdive pero todo filtrado por los escabrosos hilos de la electrónica, un disco sepulcral que sirve para decirle adiós a la vocalista de la banda Trish Kennan muerta de una neumonía, una sonora despedida desde el mas acá hasta el mas allá.
06.- Pygmalion / Slowdive: Terso, volátil, ruidoso, experimental, conciliador del ruido y la furia, del pop y lo etéreo, uno de los pilares de eso que muchos llaman shoegaze, un disco que planea por paisajes sublimes, obscuros, húmedos y aterradores.
05.-Dynamo / Soda Stereo: Comienza como todo buen rock noventero (osea con guitarras enfurecidas) pero a medida que te adentras en los recovecos de este album aparecen detalles, texturas, sentimientos que le dan una sensación de que algo grandioso se estaba cocinando en el cono sur, el disco que eleva a las alturas (artísticamente) a Soda Stereo, un disco grandioso y parteaguas de la experimentación sonora de una banda en latinoamérica. Para muchos la cumbre del shoegaze en LatAm.
04.- Revés Yo Soy / Cafe Tacvba: Si en Dynamo lo que prima es el shoegaze, en RYS de Café Tacvba la marca es el post rock, disco esquizofrénico, arriesgado, propositivo, las canciones instrumentales crecen y se elevan, todos los espacios son rellenados con reverbs, murmuros, sonidos sintéticos, guitarras surferas, ediciones de audio extrañas para la época, jaranas saturadas, tambores prehispánicos, coros extraños, el disco cantado es la colección mas preciosa de canciones personales de Ruben, Quique, Meme y Joselo, canciones sencillas en su hechura pero grandiosas en su sentir, una obra maestra total.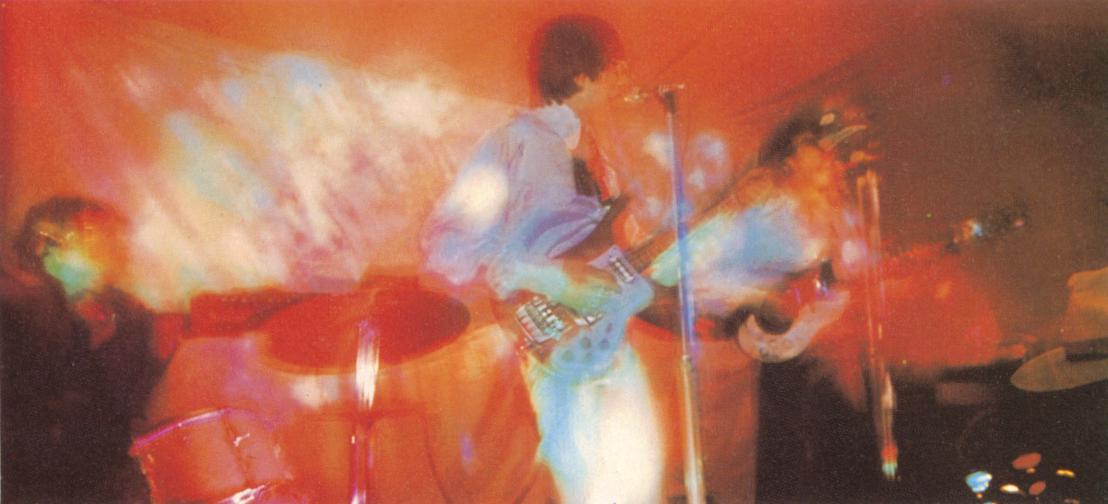 03.- Piper at the Gates of Dawn / Pink Floyd: Desde el inicio, con Peter Jenner recitando los nombres de los cuerpos celestes a través de un megáfono y que da paso a el riff inicial de "Astronomy Domaine" hasta el final con los sonidos creados en Abbey Road en "Bike" sabemos que es un disco visionario y totalizador, de el paneo monstruoso en "Interstellar Overdrive" (nunca mejor usado desde un disco de Jimi Hendrix) a los coros extraños en "Matilda Mother" o el ambiente enrarecido de "Flaming" hablan de un disco y una alineación musical única, el Pink Floyd de ese disco hacía happenings visuales mas undergrounds pero igual de chingones, el disco debut y casi despedida de Syd Barret.
02.- Kid A / Radiohead: el disco que me voló la cabeza un 8 de octubre del 2000, obscuro, electrónico, denso, ambient, el disco que iba a ser doble pero solo se quedó con 10 temas, todos ellos brillantes, de la obra maestra total que fue Ok Computer el carácter que se percibe en Kid A es mas bien discreto pero eso no le quita lo grandioso, el disco de despedida del siglo XX y el disco que da la bienvenida al siglo XXI, el primer disco abrazado felizmente por las redes digitales de peer to peer.
01.-( ) / Sigur Ros: ¿Cómo saber cual Sigur Ros es el mejor? el que grababa en una piscina vacía en su natal Reykjkiavik Islandia? el que incluía una canción en inglés para entrar al mercado anglosajón? el que hacía un track interpretado al revés en el tétrico Von? Después de la sacudida que en su tiempo logró un disco como Agaetys Byrjuns el tercer disco de la banda llamado ( ) es una cosa preciosa, pero a la vez temible, tenebrosa, estrujante, las canciones se suceden una tras otra sin dejar respiro, no es maligno metal, no es rock pop fácil a la primera escucha, a ellos les cuelgan la etiqueta del post rock y el drone como géneros para poder darle una interpretación pero esa etiqueta es muy forzada y limitativa para el ímpetu y la fuerza instrumental que permea en todo el disco, al parecer lo que cantan en todos los tracks es la misma letra pero tocada diferentes estilos e instrumentaciones, los últimos dos tracks son pura furia, vértigo y harto feedback, una joya absoluta.